Fair Trade Week, Chapter opportunities and our next Meeting!
Hey Friends!
First off, a big thanks to everyone who came out to Monday's meeting. We were all super excited to see so many people there! Our next meeting is going to be will be on Monday, the 21st, at 6:30 in EN4000 (the same room). We will be learning about and discussing Fair Trade! Hope to see everyone there!
If you were not able to make it to the meeting, never fair (hahaha). There are lots of ways to get involved with the chapter outside of meetings:
Fair Trade Week! Is next week! We will be running an event promoting Fair Trade products next Wednesday from 8:00-2:00, and are looking for volunteers to help pour coffee and chat about Fair Trade!
Get a Chapter Buddy! For newer members, your Buddy can help answer questions, get you involved in the chapter, and otherwise act as a Buddy as enter the wonderfull world of EWB!
Become an Exec! We're looking for people to take on the roles in Member Learning (help shape meeting content), Fair Trade (organize events and help us make MUN a Fair Trade Campus), Fundraising/Events (plan events to bring in the $$), Finance (spend the $$) and Comunications (send fun emails like this one)! None of these positions require any experience, we help everyone out as much as we can. They are all however, a great opportunity to learn new skills, do great work and have a lot of fun!
Apply to our MUCEP! EWB MUN has received funding to hire a student this fall! We're looking for someone to help out with general tasks, though we will do our best to cater to the student's interests and skills. Things like event logistics, making our website/posters look nice, or research related to member learning meetings. The position is limited to 40 hours across the entire term.You can find out more about the MUCEP program here and search for MUCEP ID 0399 to apply!
If any of this interests you, reply to this email! Don't forget to join our facebook group!
Also, thanks for the great GIF feedback! I'll keep putting them in!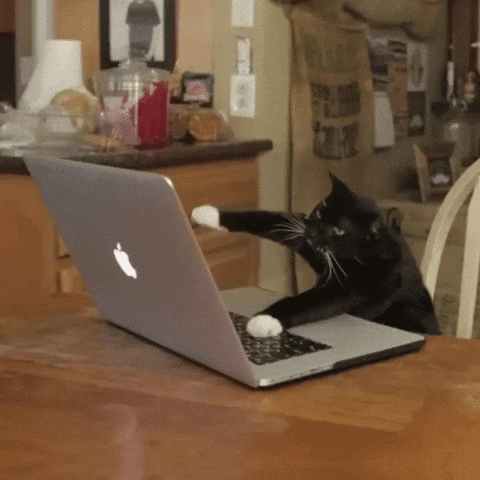 All the best,
Alex
---
---